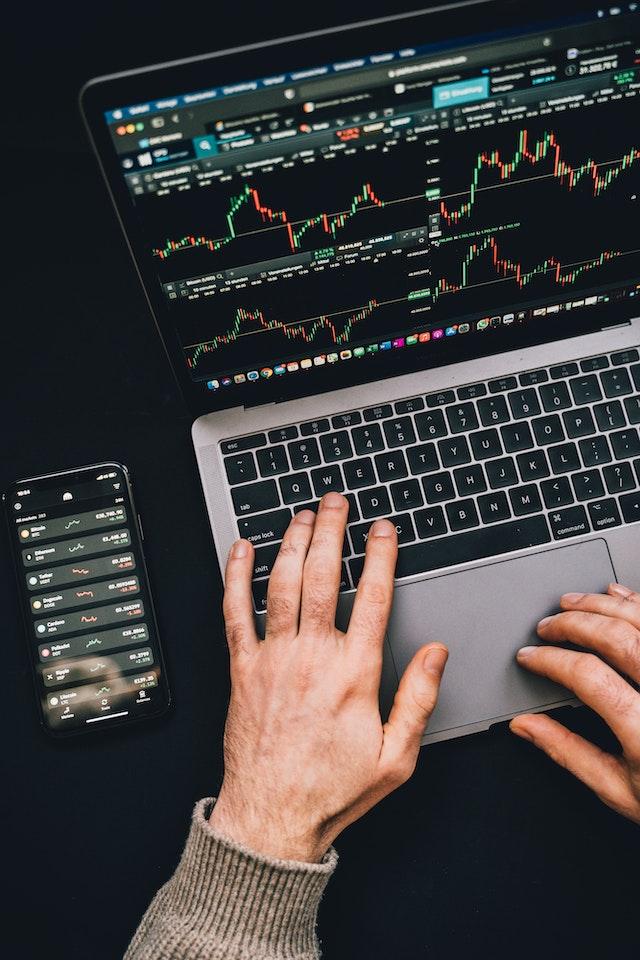 Cryptocurrency has taken the world by storm, and for good reason. According to CoinMarketCap, the total market capitalization of cryptocurrencies reached an all-time high of $2.5 trillion in May 2021, up from just $237 billion in January 2020. That's an increase of over 900%! It's no wonder that more and more people are looking to buy and invest in cryptocurrency.
But for beginners, the world of cryptocurrency can seem daunting and overwhelming. The jargon, the volatility, and the fear of the unknown can make it seem like it's not worth the risk.
But fear not, my friends! With the right guidance, buying cryptocurrency can be as easy as buying a cup of coffee (well, maybe a little bit harder, but you get the idea).
First things first, what exactly is cryptocurrency? Simply put, it's a digital or virtual currency that uses cryptography for security. Cryptocurrencies operate independently of a central bank, making them decentralized and transparent.
Bitcoin, Ethereum, and Dogecoin are just a few examples of popular cryptocurrencies.
Now, why should you consider buying cryptocurrency? For starters, it's a great way to diversify your investment portfolio. Cryptocurrencies have been shown to have low correlation with traditional assets like stocks and bonds, which means they can provide a hedge against market volatility.
Plus, with the rise of blockchain technology, there are endless possibilities for how cryptocurrencies can be used in the future.
So, if you're ready to dip your toes into the world of cryptocurrency, buckle up and get ready for a wild ride. It may be bumpy, it may be confusing, but it's sure to be exciting. And who knows? You may just become the next crypto millionaire (or maybe just have enough to buy a fancy cup of coffee).
Choosing a Cryptocurrency Exchange
Congratulations! You've decided to take the plunge into the exciting world of cryptocurrency. But before you can start buying and trading, you need to choose a cryptocurrency exchange. What's a cryptocurrency exchange, you ask?
Think of it as a digital marketplace where you can buy, sell, and trade cryptocurrencies like Bitcoin, Ethereum, and Dogecoin.
So, how do you choose the right exchange for you? Here are a few factors to consider:
Security
The first and most important factor to consider is security. After all, you'll be entrusting your hard-earned money to this exchange. Look for an exchange that uses two-factor authentication, stores the majority of its funds in cold storage (offline), and has a good reputation for security. According to a recent report by blockchain analytics firm Chainalysis, exchanges that prioritize security receive more deposits from institutional investors than those with weaker security measures.
Fees
Next up, let's talk about fees. Exchanges make money by charging fees on transactions, so it's important to choose an exchange with reasonable fees. According to a recent study by CoinIQ, the average fee for buying Bitcoin with a credit card is around 3.5%. However, some exchanges charge up to 10% for certain payment methods. Do your research and choose an exchange with transparent and reasonable fees.
Selection of Cryptocurrencies
If you're interested in buying a specific cryptocurrency, make sure the exchange you choose supports it. According to CoinMarketCap, there are over 9,000 cryptocurrencies in existence, but not all of them are available on every exchange. Check out the exchange's list of supported cryptocurrencies before you sign up.
User-Friendliness
Last but not least, consider the user-friendliness of the exchange. Is the platform easy to navigate? Does it have a mobile app? Is the customer support team responsive? According to a recent survey by Finder, ease of use is the most important factor for 38% of cryptocurrency investors.
Now that you know what to look for, here are a few popular exchanges to consider:
Coinbase: One of the most user-friendly exchanges, Coinbase is a great option for beginners. It supports a variety of cryptocurrencies and has a strong reputation for security.
Binance: With over 100 cryptocurrencies to choose from, Binance is a popular exchange among experienced traders. It also offers low fees and a mobile app for trading on the go.
Kraken: Known for its robust security measures, Kraken is a good choice for those who prioritize safety. It also has a good selection of cryptocurrencies and a user-friendly platform.
Remember, choosing the right exchange is an important first step in your cryptocurrency journey. Do your research, consider your priorities, and choose an exchange that meets your needs. And most importantly, have fun! After all, cryptocurrency is one of the few investments where you can make money and memes at the same time.
Creating an Account
Now that you've chosen a cryptocurrency exchange, it's time to create an account. Don't worry, it's easier than creating a TikTok account. Here's a step-by-step guide:
Choose a username and password
First, choose a username and password. Make sure your password is strong and unique. According to a recent survey by the cybersecurity company Dashlane, the average internet user has over 200 digital accounts but uses only 4 passwords. Don't be like the average internet user. Choose a strong password and keep it safe.
Verify your email address and phone number
Next, you'll need to verify your email address and phone number. This step is important for security and to prevent fraud. According to a recent report by CipherTrace, losses from cryptocurrency fraud and theft reached a record $1.9 billion in the first 10 months of 2020. Don't become a statistic – verify your account and take security seriously.
Complete KYC verification
KYC (Know Your Customer) verification is a process that requires you to provide personal information and identification documents to the exchange. This step is important for preventing fraud and money laundering. According to a recent report by Chainalysis, the percentage of cryptocurrency transactions with a direct link to illicit activity fell to 0.34% in 2020, the lowest level since 2017. KYC verification is one of the ways exchanges are fighting against illicit activity.
Set up 2-factor authentication
Finally, set up 2-factor authentication (2FA) for your account. This is an additional layer of security that requires you to enter a code from your phone or a 2FA app in addition to your username and password. According to a recent report by Google, enabling 2FA can prevent up to 99% of automated bot attacks on your account. Don't skip this step – it's worth the extra effort.
Congratulations, you've successfully created an account on a cryptocurrency exchange! Before you start buying and trading, make sure you understand the risks involved and do your research. According to a recent survey by the Financial Conduct Authority, 78% of UK consumers who invested in cryptocurrency did so without researching the product first. Don't be like those consumers. Learn about the cryptocurrencies you're interested in, understand the risks, and invest responsibly.
And don't forget to have fun! Cryptocurrency is one of the few investments where you can make money and memes at the same time. So enjoy the ride, and may the HODL be with you.
Making Your First Cryptocurrency Purchase
Now that you have created your account and done your research, it's time to make your first cryptocurrency purchase. Here are some steps to follow:
Choose the cryptocurrency you want to buy
Different exchanges offer different cryptocurrencies, so make sure the exchange you chose offers the cryptocurrency you want to buy. According to CoinMarketCap, there are over 10,000 cryptocurrencies available in the market as of April 2023, so take your time to research and choose the one that suits your investment goals.
Fund your account
Before you can make a purchase, you need to fund your account. Most exchanges accept bank transfers, credit/debit cards, and other payment methods. However, fees and processing times vary depending on the payment method you choose. According to a recent report by Blockdata, the average fee for a Bitcoin transaction was $14.63 in April 2023. Make sure to factor in fees and processing times when funding your account.
Place your order
Once your account is funded, it's time to place your order. You can choose to buy at the current market price or set a limit order for a specific price. If you're new to trading, buying at the current market price might be the easiest option.
Store your cryptocurrency safely
After your purchase, it's important to store your cryptocurrency safely. Most exchanges offer a wallet to store your cryptocurrency, but you can also choose to transfer your cryptocurrency to a hardware wallet for extra security. According to a recent survey by Cryptocurrency security company CipherBlade, nearly $2 billion worth of cryptocurrency was lost or stolen in 2021 due to security breaches, hacks, and fraud. Don't become a victim – take security seriously and keep your cryptocurrency safe.
Congratulations, you've made your first cryptocurrency purchase! However, investing in cryptocurrency is not a get-rich-quick scheme. According to a recent report by the investment firm VanEck, the average annualized return of Bitcoin since its inception in 2009 is around 230%. While this is a significant return, it's important to remember that the cryptocurrency market is highly volatile and unpredictable. Always invest responsibly and never invest more than you can afford to lose.
And if you're feeling overwhelmed, don't worry – you're not alone. According to a recent survey by the cryptocurrency exchange Coinbase, 56% of their users said they feel overwhelmed by the amount of information available about cryptocurrency. Just take it one step at a time, do your research, and don't be afraid to ask questions. And remember, cryptocurrency is not just about making money – it's also about being part of a community that is pushing the boundaries of finance and technology. So have fun, stay curious, and HODL on!