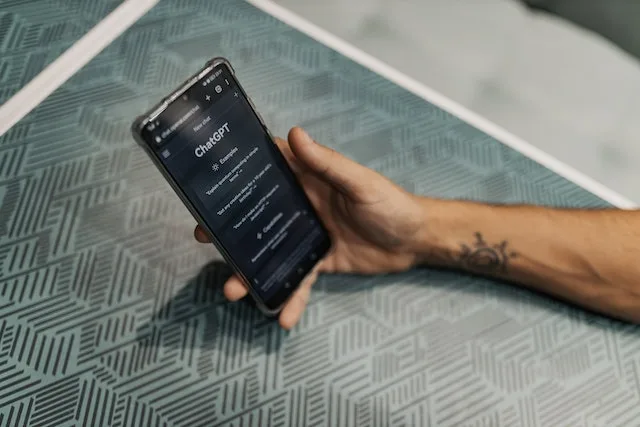 Introduction
OpenAI, the leading artificial intelligence research lab, has recently launched its highly anticipated ChatGPT app, marking a significant milestone in the field of conversational AI.
The app, initially available for iOS with an Android version coming soon, aims to provide users with an immersive and engaging conversational experience.
Leveraging the power of OpenAI's GPT-3.5 architecture, the ChatGPT app opens up new possibilities for natural language processing and human-like interactions.
The Power of ChatGPT
With the ChatGPT app, OpenAI has successfully harnessed the potential of its advanced language model, GPT-3.5, to create an interactive and dynamic conversational tool.
Equipped with the ability to understand context, generate coherent responses, and provide insightful information, ChatGPT has the potential to revolutionize various industries and redefine user interactions with AI-powered applications.
Enhanced Conversational Experience
OpenAI's ChatGPT app offers users an enhanced conversational experience by focusing on improved context understanding and more coherent responses.
By leveraging GPT-3.5's immense language understanding capabilities, the app can provide users with detailed and contextually relevant answers, resulting in more meaningful interactions.
Whether users seek information, engage in casual conversation, or require assistance, ChatGPT aims to be the go-to AI companion for diverse conversational needs.
Empowering Industries with AI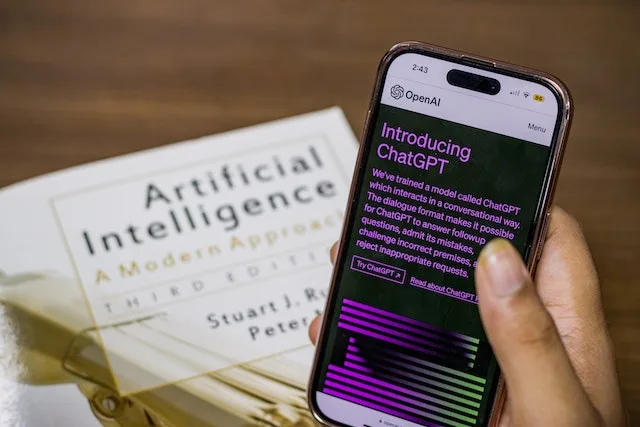 The launch of the ChatGPT app opens up new possibilities for various industries to integrate conversational AI into their operations.
From customer support and e-commerce to healthcare and education, businesses can leverage ChatGPT's advanced capabilities to enhance user experiences, provide personalized assistance, and streamline interactions.
The app's potential to generate coherent responses and understand complex queries makes it a versatile tool for industry-specific applications.
Also Read- SMALL BUSINESS BUDGETING 101: HOW TO CREATE A SUCCESSFUL BUDGET THAT WORKS FOR YOU
Boosting Language Learning
One of the potential applications of the ChatGPT app lies in the realm of language learning.
With its ability to comprehend and generate natural language, ChatGPT can serve as an interactive language tutor.
Users can engage in conversations, ask questions, and receive informative responses, aiding them in improving their language skills.
By simulating real-life conversations, the app has the potential to create an immersive learning experience for language enthusiasts.
Also Read- PERSONAL FINANCE 101: A BEGINNER'S GUIDE TO FINANCIAL WELLNESS
Privacy and Safety
OpenAI places a strong emphasis on user privacy and safety within the ChatGPT app.
The company has implemented measures to ensure that user interactions and data are protected.
OpenAI also actively encourages user feedback and reporting to enhance the system's safety and address any potential concerns.
By prioritizing user privacy and safety, OpenAI strives to build trust and establish ethical standards within the realm of conversational AI.
Conclusion
OpenAI's launch of the ChatGPT app marks a significant milestone in the development of conversational AI.
By leveraging the power of GPT-3.5, the app provides users with an immersive and dynamic conversational experience.
From enhancing user interactions in various industries to aiding language learning, ChatGPT showcases the vast potential of advanced language models in revolutionizing human-AI interactions.
With a commitment to privacy and safety, OpenAI is setting new standards for responsible and ethical AI development.
As the ChatGPT app continues to evolve, it holds the promise of transforming the way we engage with AI, opening up new possibilities for innovation and seamless human-AI interactions.
Also Read- THE POWER OF BUDGETING: ACHIEVING FINANCIAL HEALTH AND WEALTH